I'm actually glad the Steelers matched the Pats offer to Emmanuel Sanders. I'd love to see him in our offense, but not at the expense of the 91st pick in a deep draft, especially with the Pats strapped for picks anyway. I'd like to see Stedman Bailey picked up in the second round and use the third-round pick on Tyrann Mathieu, Jelani Jenkins or John Jenkins. I love Stedman Bailey's abilities and think he could become an instant star in New England. If you look at his combine performance and YPR he compares favorably to Deion Branch
. But he stands apart in the TD department with 41 career TDs. He is an extremely productive backside option, catching safeties sleeping.
Nicholas R. Wilds
Something tells me the Patriots aren't too broken up about not having gotten Sanders, either. They'll get to keep their third-round choice now (which they would have surrendered to Pittsburgh as compensation for Sanders) and possibly use it to draft a more intriguing receiver prospect.
Erik Scalavino
Do you really feel that we need to trade down in the 2013 draft? I feel if we were to take [with] our first-round pick a guy to be a potential starter or a role player, [that] would be a great decision, and maybe trading our second-rounder for more picks, but I really feel there's no need for any trades. We always seem to find great rookie free agents that tend to work. I do feel our secondary needs some work, but with Ras-I Dowling
back, I feel our secondary maybe just needs to grow together more than replace players.
Andy Skalicky
No, I don't think the Patriots need to trade down. I never think that. I believe the higher you pick, the better your chances of selecting talent. You're stating the obvious, of course, by suggesting that New England take a "potential starter or role player" with their first-round choice. Um, yeah… that's the idea. You're right, though, when you say the Patriots tend to find rookie free agents who stick around, but those players rarely have a major impact. They're usually role players who serve as backups or special teamers. I'd much rather see them draft better than rely on the fringes to fill the many needs they have on their roster.
Erik Scalavino
Hey guys, love the [PFW in Progress radio] show and follow you guys daily down here in NJ. Secondary has to be addressed with a first-round pick, so, what is your feeling towards our next pick considering we don't trade out of the second or possible third round. Belichick is known to move through the draft, so, what do you feel is our position plan for the draft? I know they draft in terms of value, but we need some athleticism at DT and a CB who can defend his man or zone without too much safety help, am I right?
Eric Martinez
I'm not convinced they'll take a corner with their first pick. That might be a good move, depending who's still available at 29, but it's certainly not a guarantee. You are correct by saying the Patriots need more talent on the d-line and in the secondary, but trying to predict Bill Belichick's "position plan" for any draft is an absolutely worthless exercise. Don't even bother wasting your time. Just sit back and watch how it all unfolds. You'll save yourself plenty of needless heartache between now and then.
Erik Scalavino
Everybody has obviously been talking about all the Pats off-season moves but I haven't heard anyone mention the Armond Armstead
signing. This guy is a beast! Had he not had his heart issue he would have been a top10 draft pick just last year! Instead he dominated Canada and now he's a Pat. He could prove to be their best acquisition and no one seems to care, why?!
Eric Johnson
What happened to all the buzz about Armond Armstead? Seems like everyone has forgotten about him when he is supposed to be the equivalent of a first-round talent.
Kevin G.
I can't speak for the "everyone" to whom you guys are referring, but in my case, I'm intrigued by Armstead, but don't feel the need to gush about him on a daily basis until I actually see him doing something, in uniform, on a football field here in Foxborough. "Beasting" in Canada is much different than producing at the NFL level. If he performs the way you both expect when the time comes, then, sure, we'll talk plenty about him. Until then, there's no need. And in case you haven't noticed, there are far more important things going on in the league right now, like the upcoming draft and continuing free agency. That's occupying my attention and, in all likelihood, "everyone" else's.
Erik Scalavino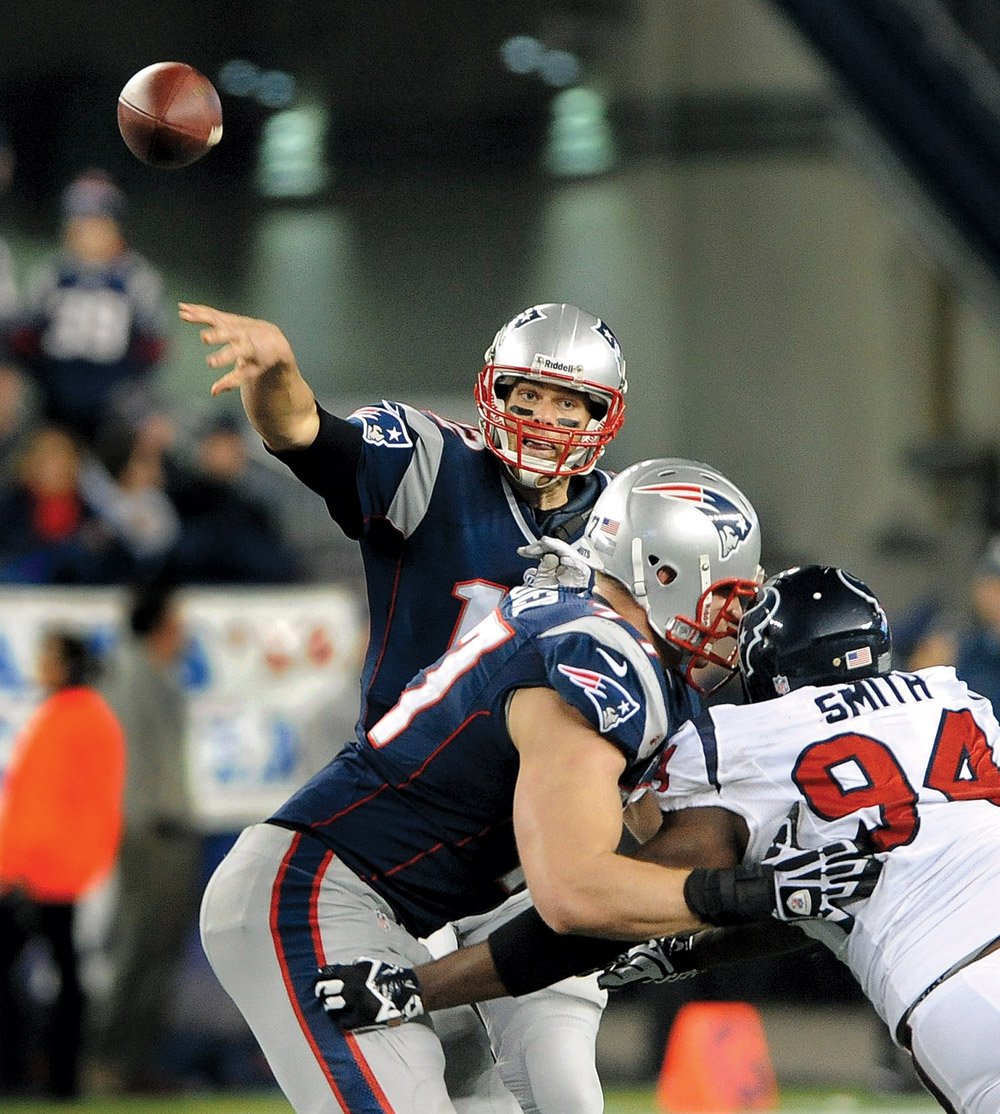 With all the speculation that comes this time of year concerning needs,the draft picks and free agents,I find this year again wide receiver is a hot topic. For the most part, other than the Welker/Amendola swap out, the need for a deep threat seems like the big want. I have a theory so please indulge me. For several years Tom Brady
has been on and off the injury report with shoulder issues and it's widely known that the team monitors his pass count so not to wear down his arm. Is it possible that the reason the Patriots offense has been geared to the tight end and slot receiver pass game because as time has gone on, Brady's arm is becoming less capable each year to complete the long ball, consequently making a deep threat less valuable other than to keep the opposing DBs & LBs honest? Thanks for letting me put forth my theory!
Gary Abrams
Did you used to write for the "X-Files," Gary? Because that's some pretty impressive conspiracy theory fiction you just spun there. Bravo! But no, the only reason Brady's been completing more passes to his tight ends and the slot (i.e., erstwhile Patriot Wes Welker) is because that's where the talent has been of late in the passing game. They haven't had a legitimate deep-threat receiver since Randy Moss in 2007. And the whole listing Brady's shoulder on the injury report was more of a running joke between BB and the league than a serious medical issue for the QB (he hasn't been on there with any regularity for quite some time).
Erik Scalavino
Thanks for the great work you do to keep those of us around the world (in my case, the UK) informed. I have a couple of questions regarding the draft. If and wide receiver like Emmanuel Sanders was available in the third round, would we take him? If so, why not send that pick to Pittsburgh for a legitimate number one receiver? Also, with Logan Mankins
and Dan Connolly
getting on in years, how much of a priority would it be to draft a starting calibre guard?
David Beckett
As I stated earlier, predicting what a Belichick Patriots team would or wouldn't do in the draft is a fruitless endeavor, so, I'll pass on your first question. But let's examine the second hypothetical. Let's assume Pittsburgh was willing to trade for New England's third-round choice. Which receiver on their roster would you consider worthy of "number one" status? My answer would have been Mike Wallace, before he signed with Miami. But do you really think the Steelers' front office would have parted with Wallace for only a third? I don't. As to your o-line query, no, I don't think it's a major area of need right now. This team has historically been very good at filling offensive line holes without having to resort to draft picks. Connolly is just such an example.
Erik Scalavino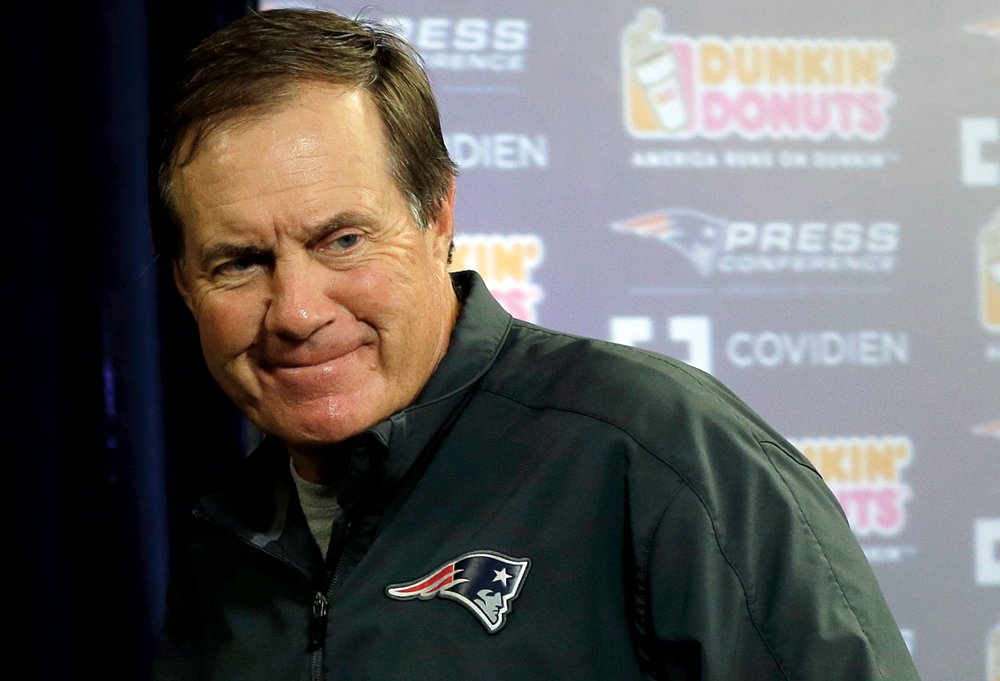 Considering the perceived lack of stars at the top end of the draft whilst still being deep enough draft, and a lack of picks in rounds 4-6, is this the year in which trading down makes the most sense? In an ideal world, we move back from 29 to in the late 30s, still take a WR (hopefully Justin Hunter is still available), and acquire picks in the fifth and/or sixth rounds. Means we can go after the needs we have at CB, DT, DE, WR.
Anthony Pearson
You could make an argument for trading down this year, which you just did, but, as I said at the top of this column, I never like the idea.
Erik Scalavino
How big of an impact do you think Tommy Kelly
will have. Could he start?
Mike Poland
The veteran defensive lineman's signing reminds me a bit of the Gerard Warren acquisition a few years back. Without having seen Kelly in uniform here yet, my best guess is that, like Warren, he'll prove to be a guy who could compete for a starting job, but more likely will be asked to perform more of a situational role in the d-line rotation. But we'll see what he's got left once mini-camp and training camp get underway.
Erik Scalavino
Ask the Writers A Question >>