G'day from Oz! It seems each week Ridley is being used sparingly whether it be for a fumble the previous week or other team enforced rules. He has shown on his recent carries that he is the X-factor that we need carrying the ball. Is it time for BB to let him loose and play him for longer periods throughout the game?
Peter Lombardi
Hey Guys! I know I'm asking for the impossible but could you possibly shed some light as to why Stevan Ridley
doesn't start every game and isn't given 25 carries? He is CLEARLY by far the best, most explosive, fastest electric RB on our roster. I understand he's had fumbling issues but Brady also throws INTs, but having him establish the run early can open up the passing lanes, why has he fallen out of favor?
Clarens Jarbath
OK, this may have just bothered me, but why isn't Belichick running Ridley more? I mean watching the Dolphins game Bolden and Blount would run for 2 yards then Ridley would come in and run for 5. Is this because of Ridley's injury or what?
Tim Adams
Ridley's role on the offense has been an interesting topic in recent weeks. Given limited opportunities the theoretical lead back (he's only started three games this fall) has run well. Ridley has averaged 4.5 yards a carry or better in each of the last three games and in five of the seven games he's played in this season. But he's topped 15 carries just twice in those games. Midway through the season he has just one 20-carry effort. In fact he's passed 18 carries just once, a mark he surpassed 10 times last fall and four times in the first half of the season on the way to 1,200 yards. While he did miss the Week 5 game in Cincinnati to injury, Ridley was not listed on the injury report this past week. That's why some speculated that his absence from the field in the first half against the Dolphins was disciplinary following what CBS analyst Dan Dierdorf called "hot-dogging" on Ridley's 17-yard touchdown last week in New York. Ridley denied that idea and Belichick deflected the topic. Regardless, for an offense that's struggling to find consistency and playmakers Ridley has been one of the team's most effective players for the last month and yet hasn't really seen his role increase. I understand that the running back group is a relatively deep one, even with
Shane Vereen
on IR, but I'd certainly agree with most fans and like to see Ridley become a more consistent early part of the offensive game plan. For a team that threw for just 25 yards in the first half this past Sunday it's hard to argue that the Ridley-led running game shouldn't get a bigger chance to shoulder the load behind a veteran offensive line. Ridley's fumbling seems to once again be behind him (fingers crossed!). He's apparently healthy. Let him run.
Andy Hart
I think the Patriots need to give my boy Brady some fast WR that can catch like Kenny Britt and Emmanuel Sanders. Give Kenny Britt a chance to play with the best team in the NFL. I believe he has showed that he can catch and play and that's what the Patriots need, experience.
Jacob Kangas
Clearly the Patriots were looking into trades for wide receivers leading into today's NFL trading deadline. There was too much reported smoke – including from guys like current NBC analyst and former Patriots VP of player personnel Scott Pioli – for there to be nothing to the various reports. Tennessee's Britt, Pittsburgh's Sanders, New York's Hakeem Nicks and Cleveland's Josh Gordon were some of the names being speculated. Britt and Gordon have clear off-field issues and are a misstep away from a long NFL suspension. Nicks would probably take a second-round pick to get done, if the Giants are even willing to deal. Sanders is interesting as the Patriots inked him to a restricted free agent contract offer last spring. Given the health and inconsistency of the receivers at this point, adding a weapon is a clear possibility. Will it happen? Who will it be? We'll find out later today. ESPN's Adam Schefter called the Patriots "a team to watch" heading into this afternoon's trading deadline. So that's what we'll all be doing.
Andy Hart
Seems like a lot of people are writing in about possible trades before the deadline. However it seems like almost all are concerned with WRs or at least offensive skill positions. Given that the D has been devastated by injuries why not shop Mallet to a team in need (CLE, JAX, HOU, CHI) for a solid DT, DE, or NT? Makes sense to me; Kelly's out, Wilfork's the man but gettin' up in age and Jones is the only real talent left on the line. It'd be great to see some more talent down there with him and does anyone really think Mallet is Brady's successor?
James Daly
I agree that the area that might actually need the most help would be defensive tackle. Kelly remains injured.
Andre Carter
is a nice veteran addition who'll help out rotationally closer to the edges of the front.
Joe Vellano
and
Chris Jones
have been fighting a good fight, but the run defense has been a struggle for the last month. A big-bodied run player would be a valuable addition and if the right guy can be found might not be too costly of a deadline deal. As for Mallett, philosophically I'd have no problem with the team looking to deal him. I don't believe he's the future at the quarterback position. I have my doubts whether he'll ever be a viable starting quarterback in the NFL. Either way, he's set to be a free agent after this year so dealing him now would be interesting. The only problem is that the Patriots don't have another quarterback on the roster and would be left without a backup. Not sure if that's a deal breaker or not, but it would have to be a major consideration especially with Brady seemingly dealing with right shoulder and hand issues.
Andy Hart
Hey fellas, greetings from Toronto. Huge Pats fan and love the ask PFW segment. So it looks like Wes Welker is having the last laugh, he's enjoying a fantastic season in Denver. His replacement Danny "always injured" Amendola has been exactly what his history shows. Injured. In your opinions, do you think this year was a wakeup call for Pats management to not try to fix what isn't broken? ie: Branch, Welker, Seymour etc.. Maybe this season is Karma coming back to the bite them in the butt. I'd like to your honest "Pats fan" thoughts.
Thanks Jimmy Pops
I'm not really sure that anything that's happened, including the Welker departure, will change the overall philosophy and decision making that goes on in New England. I think Belichick and the Patriots have always tried to be forward-thinking and value-based in their team building. Compounded by the loss of Aaron Hernandez and the early season injury to
Rob Gronkowski
, the Welker move really looks bad right now as this offense struggles and he puts up huge numbers in Denver. But those other factors and some bad luck are just as big as Welker leaving. Belichick has often said that they look at their decisions all the time and try to evaluate what's in the team's best interest. I think they will continue to do that moving forward, but I'm not sure there was some grand change in the process given what's transpired in recent months.
Andy Hart
Would a trade for Jermichael Finley be too much of a risk or would it cost the team too much to get him? And if not him Marcedes Lewis or Jordan Cameron wouldn't be a bad choice. And for either one of those two we shouldn't have to give up to much.
Darris Robinson
Yes, Finley would be a huge risk right now. He just got out of the hospital after a spinal contusion. He may still have to have surgery for the issue. No thanks. I'm also not that interested in Lewis or Cameron. Lewis is an underachiever who's missed five games this fall with a calf injury, although I understand that the quarterback situation is obviously a big issue in that underachieving. Cameron is having a great year and I'm not sure why the Browns would trade him as they rebuild. Most importantly, I wouldn't put tight end at the top of the Patriots needs right now. Rob Gronkowski is back and looks pretty healthy at this point to me. If I could snag Lewis for a mid-round pick I might do that deal. Otherwise I'd be looking for a defensive tackle, cornerback or wide receiver first.
Andy Hart
Greetings from Wyoming, long time reader, first time inquirer. I was wondering why Josh Boyce
hasn't seen more action so far this season? Also does anyone have a more acute status update on Armstead?
William Quigley
Boyce has been third in the line of rookie receivers behind
Aaron Dobson
and
Kenbrell Thompkins
dating all the way back to the spring. But I'm a little surprised that he was seemingly passed up on the depth chart so quickly by recently signed veteran
Austin Collie
. I can only assume that Boyce is struggling in some way in practice to earn him being a healthy scratch the last three games. I always thought he'd have a somewhat limited role as a rookie, likely being "shot" guy who'd be given some opportunities to use his speed to get down the field or run the ball on end-arounds. But he hasn't even had that chance and now can't even earn a spot on the game day roster. As for Armstead, I don't have much to update. He's been around the team and in the locker room in recent weeks, but has declined to speak with the media. He's not yet begun practicing, which he could have done two weeks ago. It will be interesting if that changes this week. All we know is he had an infection, had surgery to deal with it and as time wears on seems less and less likely to be a major contributor on the defensive line this season. That's too bad, as I had high hopes for Armstead entering the summer.
Andy Hart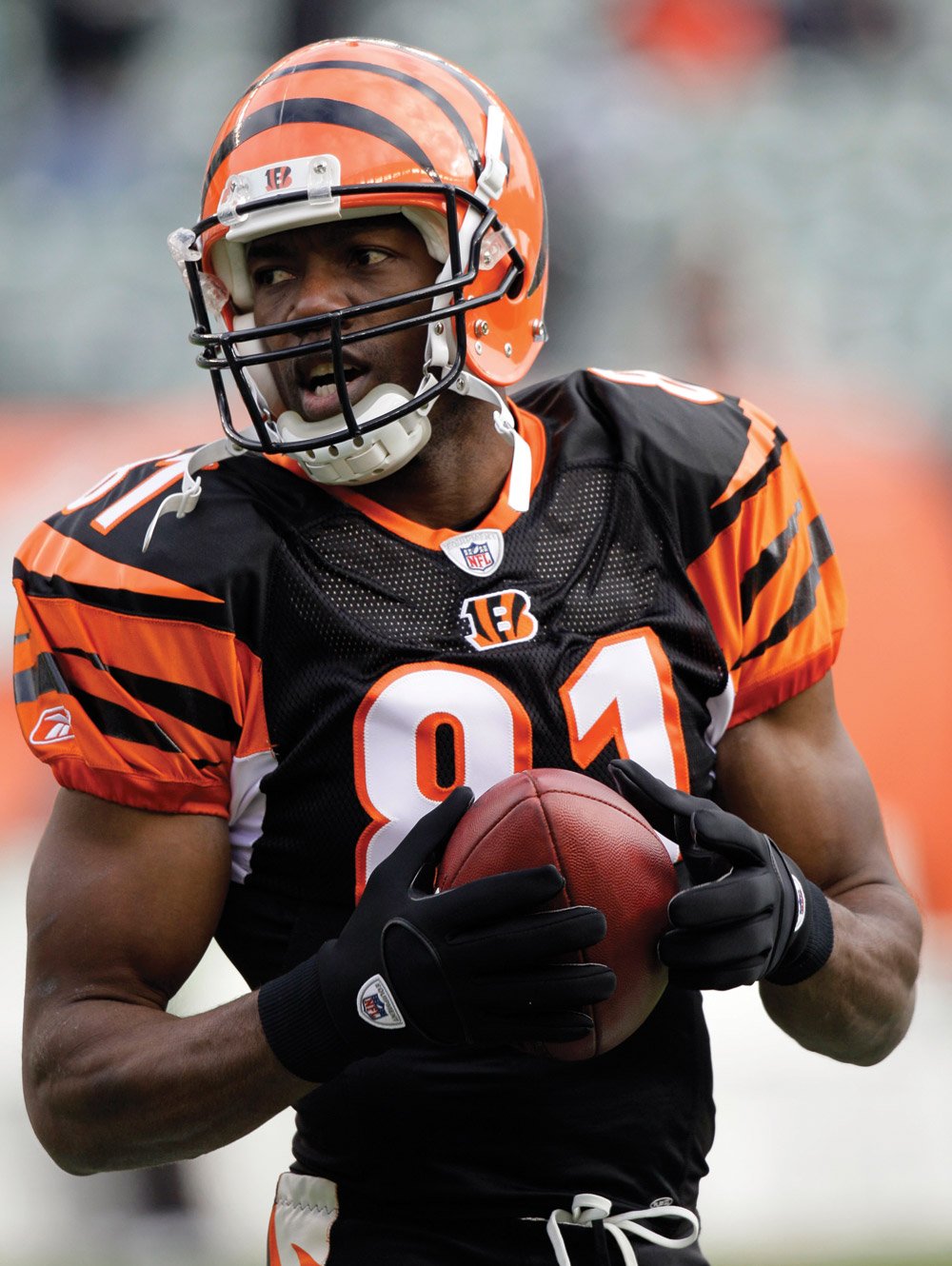 What do you think the chances are of picking up another receiver such as Chad Johnson or Terrell Owens?
Reggie Arroyo
Slim and none. But slim is on IR with no designation to return.
Andy Hart
Amendola is the biggest bust in Belichick's career. He flushed the fourth ring down the toilet. Can we unload him in 2014? Talib is great because he wasn't inculcated to play loose D from BB.
Liam MacSheoinin
Clearly Amendola has dealt with injuries early in his time in New England, but I'm not ready to give up on his entire five potential seasons with the team. When out there he's had a pretty good rapport with Brady and made some plays. Maybe the injury bug is finally in the past for him. You certainly could unload him next year if you wanted, although there would be cap ramifications in the range of a $5 million acceleration. And I don't know why you would want to do that at this point. As for Talib, he's a pure man coverage corner with first-round talent. To me, that's what's made him so good. The Patriots haven't had that since Ty Law, who was also really good. I don't really buy that the defensive coaching has ruined the cornerbacks that have made their way through New England in recent years and failed. It's not like many of them have gone on to dominate in other places, with Darius Butler the only guy to really find any sort of success elsewhere.
Andy Hart
Urlacher?????
Jules Gorski
…Is an old, damaged-goods linebacker who now does TV work for a living. I don't really get the question. I certainly don't think he could help the Patriots at this point, if that's what you're trying to ask.
Andy Hart
I would argue that Michael Hoomanawanui
has some of the best hands on the team...he has one dropped pass in 4 years at Illinois and his entire NFL career...why don't we throw to him more?
Michael Burge
I do think that Hoomanawanui has pretty good hands. But I'm not sure he offers much as a route runner or playmaker. Given the other weapons the team has and who are playing into health right now, I wouldn't put Hooman too high on the list of options. That said, I think Brady could do worse than throwing in his direction every once in a while. But none of this has to do with his supposed stats at Illinois. Remember when we heard that Aaron Dobson supposedly didn't' drop a pass last year at Marshall? We've had plenty of fans of the Herd shoot that idea down and have seen Dobson drop plenty of throws early in his rookie season. So those supposed college "stats" are irrelevant.
Andy Hart
Tom Brady
is the greatest QB of all time. Larry Fitzgerald would probably be one of the best WRs of all time. They are both in crappy situations. I guess I'm confused. I was under the impression that we were comfortably below cap. Why is Fitz not on our team yet?
Brandon Webb
You are confused, but not about the cap. The Patriots have the room under the cap to make a trade if they want to, and creating cap space is also generally pretty easy with some contract tweaking. But you see, it takes two sides to trade. You can't just take a great player from another team. Why would the Cardinals just look to unload Fitzgerald? While there have been reports that the elite receiver could be traded this offseason, I think it's going to take a pretty solid package to get it done. It's not as easy as snapping your fingers and making it happen, as you seem to make it sound.
Andy Hart
Where was Kenbrell Thompkins against the Dolphins? Was he hurt or just inactive to make room for Amendola?
Doug Tozier
Thompkins saw limited snaps against Miami, as has been the case for him the last couple weeks. He as active, but it was the first game this season in which he did not catch a pass and was only targeted on one Brady throw. With
Danny Amendola
and Rob Gronkowski returning to action and Austin Collie getting more regular reps, Thompkins has seen his play time fade. Though he was seemingly ahead of Dobson throughout the summer on the depth chart, the second-round rookie has been seeing the more consistent playing time of late. I'm sure that could change. Thompkins does not have an injury, at least not according to the Patriots injury report.
Andy Hart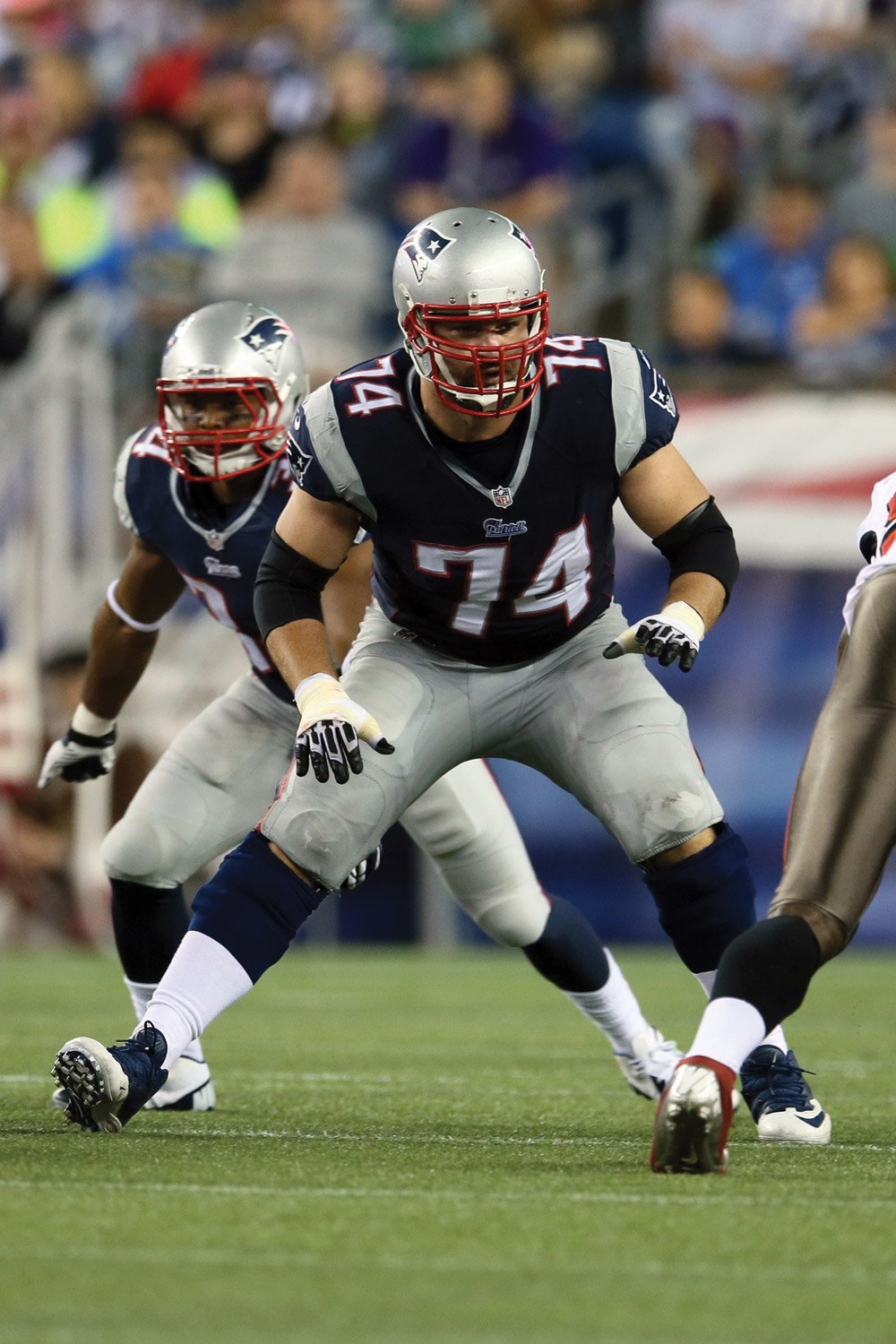 Marcus Cannon
has been very underwhelming this season. With the apparent loss of Vollmer for the season, I'd much rather see Will Svitek
on the right side. What are your thoughts?
Jackson Perry
I have never really been impressed with Cannon's work at either tackle or guard in his two-plus seasons in New England, including preseason action. But given that he replaced Vollmer against Miami it looks like the former fifth-round pick is going to get the first shot at the right tackle job. It's make-or-break time for him. Svitek is a proven veteran with starting experience at the tackle spot. I liked what I saw from him for the most part in the preseason. I'm sure he's ready if Cannon falters, and I don't think Belichick would hesitate to make a change if necessary for a line that's frankly already been struggling even with Vollmer in the lineup early this season.
Andy Hart
Dear Mr. McDaniels, RUN THE BALL. Our passing game is clearly struggling, yet our run game seems to be doing well. Why aren't we running the ball more?
Monty B.
As I said earlier, I would like to see the Patriots run the ball earlier and more frequently as the passing game continues to struggle through inconsistency. That might also be more of an issue if Brady is dealing with some injuries. McDaniels has talked about wanting to be balanced as much as possible. But when you included sacks and attempted passes, the Patriots have dropped back to throw 330 times this year compared to 232 runs. That's not balanced, especially considering the failures of the passing game. It's actually very similar to the "pass-happy" Broncos (347 to 234), who are actually having impressive success through the air. The backfield is relatively deep. Ridley looks like he's running well of late. The offensive line wants to run block. I don't really know why the game plan hasn't been a little more swayed toward the run. The only reason to point to would be the fact that New England has always been a weekly game plan team that tries not to attack a defense's strength. Teams like Cincy, the Jets and Miami all sported solid run defenses over the last month.
Andy Hart
Last year BB did what was best for the team -- got Aqib Talib
. This year, Patriots have a great difficulty stopping run due to injuries to Wilfork and Mayo, and it is imperative for this team to bring a run-stopper to be a contender. Neither Kelly, Armstead nor Carter are run-stopping DL's and the three undrafted rookies are being overpowered in the middle. Why is it so hard for BB to make a deal this year especially since aging Wilfork may never be the same?
Jeremy R.
As we come upon the trading deadline, I'm not sure whether it's hard for Belichick to make a deal or not. We'll have to see it play out. But in general I think it's difficult to trade in the NFL. There are lots of factors at play including salary cap, scheme fit and the short nature of the season relating to teams being "buyers or sellers." I would love to see a veteran defensive tackle be added to the middle of the defense, a guy with the ability to play stout against the run. I didn't expect Belichick to add Talib last fall. Maybe you'll be happily surprised with what he does this time around.
Andy Hart
With all the hype and chat around injuries, Tom Brady's hand and Gronkowski, I think you should mention the amazing, in the wings steady year, Gostkowski is having. He's 20/21 on field goals, almost half the team's points and some big pressure kicks. He's keeping us in this thing Just look at the momentum shift after the Dolphins kicker hit the upright. 2013's forgotten man!
Paul Looker
Gostkowski is having a great year and it's something we've talked about often in the pages of PFW. This also comes after he had a pretty poor summer kicking the ball. He's been dead on when it counted, including a career-long 15-kick success streak that remains active. With nine long field goals at this point he needs just two more to break Adam Vinatieri's record for successful field goals longer than 40 yards in one season. Gostkowski has also been a weapon on kickoffs, tied for second in the NFL with 34 touchbacks in eight games. He's certainly been an unsung hero in the team's 6-2 start at the midway point of the season.
Andy Hart
As we all know Belichick sometimes likes to play with players' skill sets to have them play different positions. Do you think it's possible for a player like Mark Harrison
to end up being a "move" TE. He is a very big guy for a receiver and also has excellent speed (He ran a 4.40 40 time I think). Obviously we would have to see if he has any blocking ability, but I think he could be an interesting candidate to fill that role. Either way I think he is a very talented athlete who has a lot of potential if he eventually learns the offense.
Kerry Brown
That was where most scouts projected Harrison coming out of Rutgers. He probably has room to put on a little bit of weight to his 6-3, 230-pound frame. He's a big receiver with good strength, so I'm not sure the minimal blocking would be a major issue. He needs to get healthy and get on the practice field, but I could see Harrison in a sort of hybrid receiver role next summer looking to make a role for himself on a team that lost the versatile Aaron Hernandez this offseason.
Andy Hart
Greetings!!! Big fan of yours from Missouri. I was wondering where you stand on part of the offensive woes being our offensive coordinator Josh McDaniels. I hear a lot of flak coming to Brady and the receivers but he seems to skate free of judgment. After watching the last three games and paying attention to the play calling we seem to always run the ball with LeGarrette Blount
and either gain 1 yard on first down or lose some. Baffling to me considering our ridley is clearly the best runner we have. Is McDaniels to blame?? He doesn't seem to mixing things up at all. Is he trying to convert to a running team? Please respond.
Josiah Duda
As I said above, McDaniels has talked about wanting to bring more balance back to the offense since he returned as the coordinator last year. Heck, he's brought a fullback back into the mix. But that hasn't played out in terms of play calling and production early this season. Part of that is that New England hasn't had great success on first-and-10 runs among all the team's backs. I don't think the McDaniels skates, though. As someone who reads a lot of emails for Ask PFW and interacts with a lot of fans for our PFW in Progress radio show on Patriots.com, I can say that many fans have questioned the play calling, game plans and the job that McDaniels is doing. While McDaniels may be struggling like the entirety of the offense right now, I still think he's a great offensive mind, good coach and very good play caller. He'll turn it around. I'd bet on it.
Andy Hart
My question is how much do you think BB is involved in the offensive play calling? This year more than in the past it seems like Josh McD's decisions are odd. Runs up the middle when the D line is stacked up, obvious pass patterns too easy to read by the opposing defense and questionable personnel packages like Hooman and Mulligan in on a pass play instead of Gronk against Miami! Also...why in the last 2 games has Blount and Bolden running the ball to start and no Ridley until ½ way thru the 2nd quarter when he obviously is the best back we have? Does BB need to be more involved in the offensive game plan?
Gary Abrams
Randolph, Mass.
There is no doubt that Belichick has a huge hand in the offensive game plan. I don't think it could be any bigger. But I don't think he has as much to do with the play calling and in-game offensive adjustments. Watching Belichick on the sideline he spends a lot of time with the defense, watching it when it's on the field and coaching it when it's on the bench. I also wonder how much time he spends at halftime making adjustments with the offense, or if he leaves most of that to McDaniels. The offense is struggling, there is no way around that. That puts pressure pretty much on everyone, including the coordinator. But let's not pretend that Belichick isn't among the most weighted voices putting together the game plan and personnel packages each week. It's his team and he makes all the major decisions on both sides of the ball.
Andy Hart
The "We want Larry Fitzgerald in New England" emails just can't be stopped. Do you think the Cardinals would consider sending Fitz to New England for Mallett and a draft pick? What pick would be equitable? Outside of Timmy "We don't want him back in New England" Tebow, who is on the back up market that is viable (e.g. has experience in our system, a similar one).
Tom B.
I don't think there is a great backup option to add to the roster right now. Is Vinny Testaverde still upright? Doug Flutie? And I don't think the Cardinals would even want Mallett heading into a draft class at the position that some people believe might be the best ever. If they were to deal Fitzgerald to New England I would guess it would be for a bounty of draft picks, including at least one first-rounder so they could take advantage of this year's projected quarterback draft crop.
Andy Hart
Hi guys. 6-2 halfway through, given the key injuries, and offensive inconsistency/bad play, is pretty darn good. Perhaps, even more remarkable, with a break or 2 this team could be 7-1, or 8-0. On the whole, hard to complain about the record.
Tony D.
I agree with the idea that it's hard to complain about the record. Sitting pretty at the midway point. But I have to argue the "with a break or 2" logic. I think New England has had its share of breaks. In fact, I think you could just as easily argue that if a "break or 2" went the other way in the first eight games that this team could be 4-4. But it's not. It's 6-2. That's a really good spot to be in. Enjoy it.
Andy Hart
Please ask Bill to trade for Jared Allen who will help greatly with the current D-line issues and provide a nice line next year with Wilfork, Allen, Jones, maybe Carter/Ninkovich
Robert Thomas
I'll try. But I'm not sure I'll be able to get him that message in time for today's NFL trade deadline. Darn it.
Andy Hart
Ask the Writers A Question >>